Post Modern Tradisi Saulak dalam Prespektif Nilai-Nilai Pendidikan Kesejarahan di Suku Mandar Kabupaten Banyuwangi
Keywords:
the Saulak tradition , the Mandar tribe, reject reinforcements.
Abstract
This study is based on the phenomenon of the Saulak tradition as a ritual to reject reinforcements by the Mandar tribe. The purpose of this study is to determine the effect of modernization on the Saulak tradition in the perspective of historical education values in the Mandar Tribe, Banyuwangi Regency. The approach used in this research is descriptive qualitative with data collection techniques of observation, interviews, and documentation. The data analysis technique used is qualitative.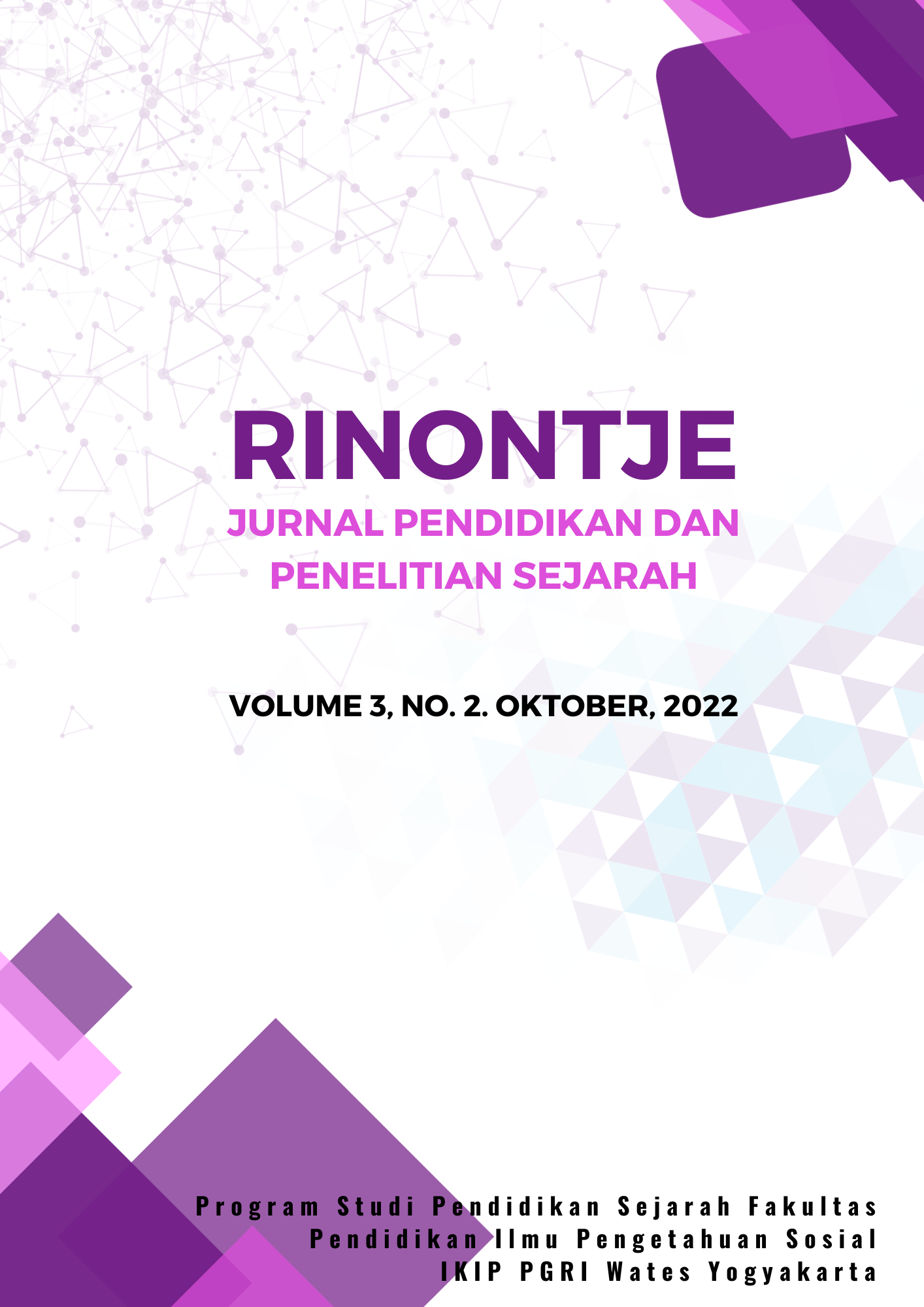 Downloads